1/12/2023
The highlights and trends of 2022
2022 was an eventful year, with many exciting developments within the electric car industry in general and for GARO in particular.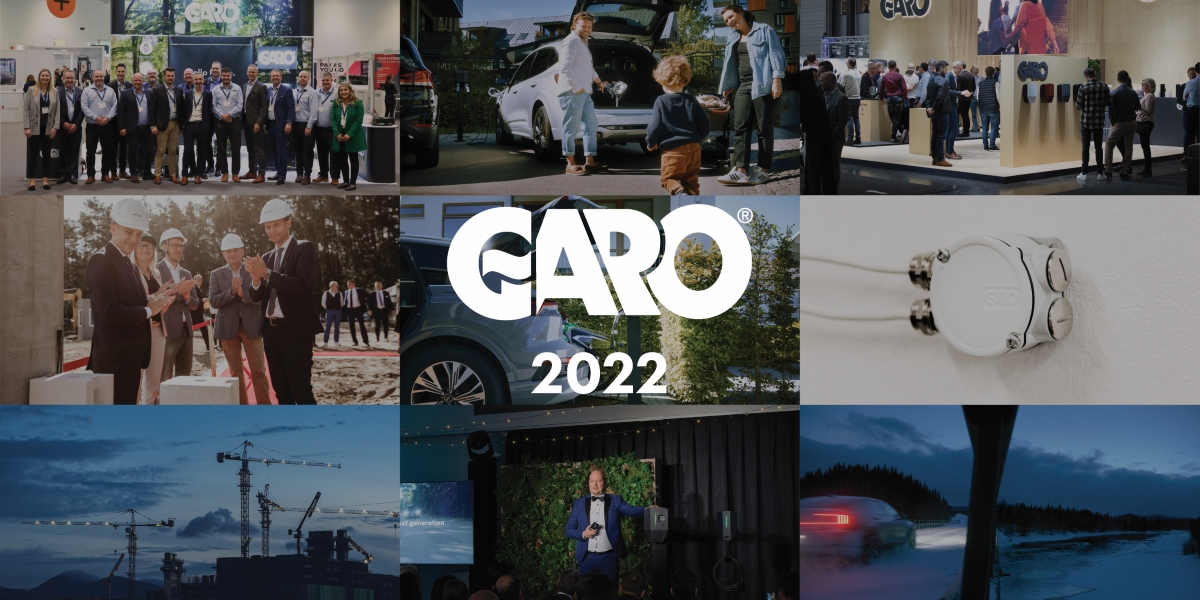 We're entering 2023 with a great deal of positivity from 2022. Among other things, Mobility Sweden's statistics show that the number of newly registered electric cars increased by 65 percent compared to the previous year. A new industry agreement was finalised, making electric car charging easier by means of clearer prices and simpler payments. A record number of people attended the eCarExpo electric car fair in Gothenburg, and the number of different rechargeable car models available to consumers continued to grow.
It's also become apparent that the market is placing stricter demands on the products and solutions of the future. New cars are becoming increasingly smarter, which increases the opportunities to develop new functionality for them. Software development within e-mobility to add intelligence to a company's offering is one such example that is becoming an increasingly important consideration when it comes to creating competitive advantages in the market. There are also clear trends in how various devices will interact and share their power supplies in the future. By using vehicle batteries as power storage for other products in the home, the stored energy can be used as needed or returned to the power grid. All of these are aspects that GARO has clearly considered in the development of the company's largest venture ever.
At the eCarExpo fair held in Gothenburg, Sweden, during the first weekend in December, the new GARO Entity wallbox was unveiled. A complete offering of wallboxes and services for homes, apartments, commercial properties and public environments with a strong focus on safety and peace of mind.
What's more, the company has invested in new premises and facilities in several markets. This includes a new production and logistics facility in Poland, new premises in the UK and a major relocation project and new facility in Sweden. All with the aim of increasing our opportunities to expand, optimise and increase our capacity in this business area.
So, now we're readying ourselves for an equally memorable 2023!
Statistics sources from Mobility Sweden.