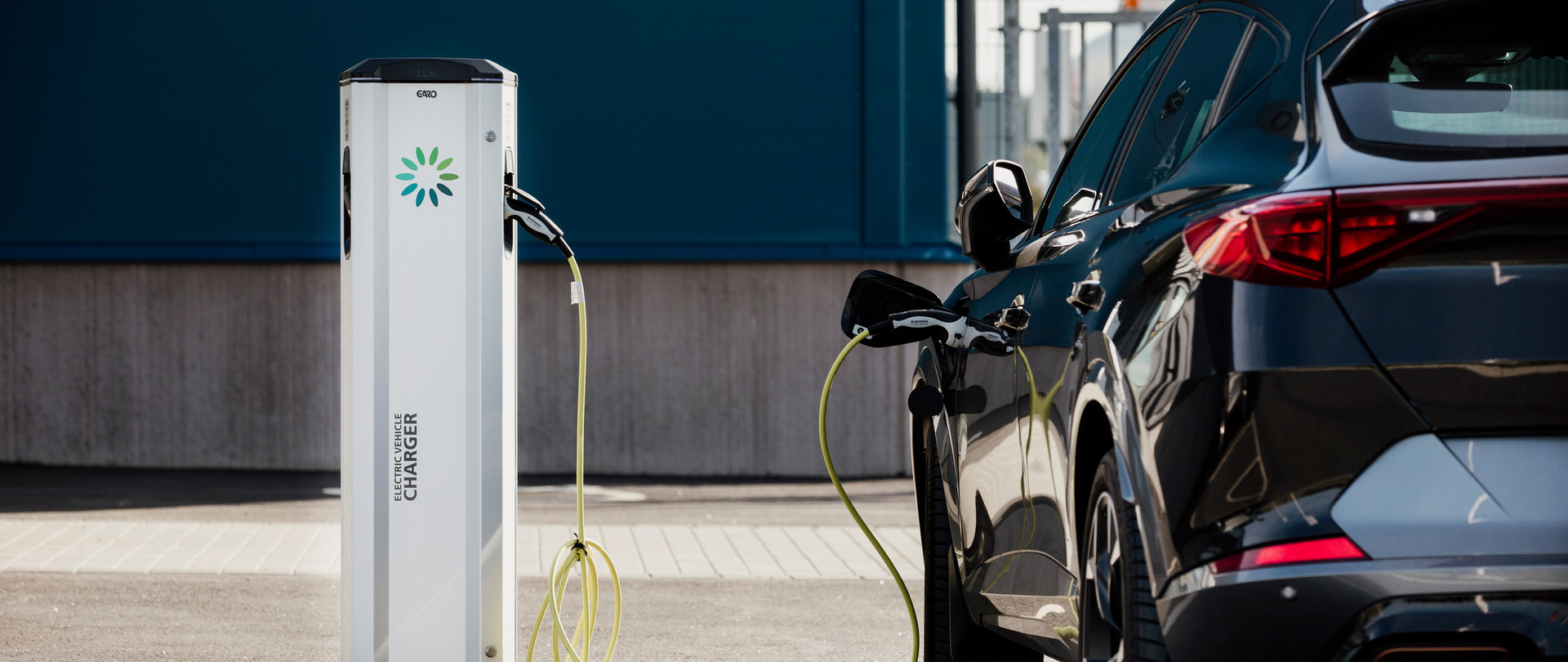 Electric car charging for workplaces
Give your employees the option of charging at home
The number of electric and hybrid vehicles in Sweden is increasing steadily, and people's expectations for being able to charge their cars at their workplace are increasing. As an employer, you can meet these expectations by installing one or more charging stations at your workplace. In this way, you make your employees everyday lives that bit easier while also being a part of the green transition.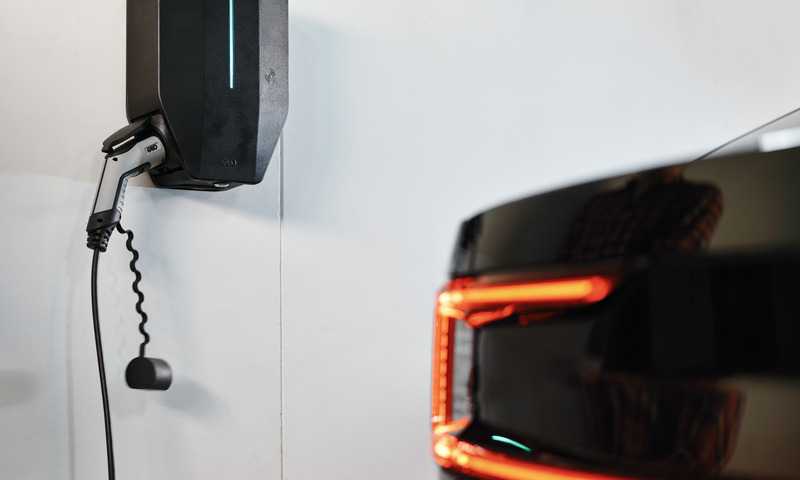 GARO Entity Pro with enough power for everyone
Convenient charging at your workplace.
Charging your car at work has never been easier. The GARO Entity wallbox suits all car models, is easily controlled with the GARO Connect app and is available in several different variants to ensure the perfect setup for your workplace. Boasting load balancing, fixed balancing and more, we'd dare say it's the safest wallbox on the market.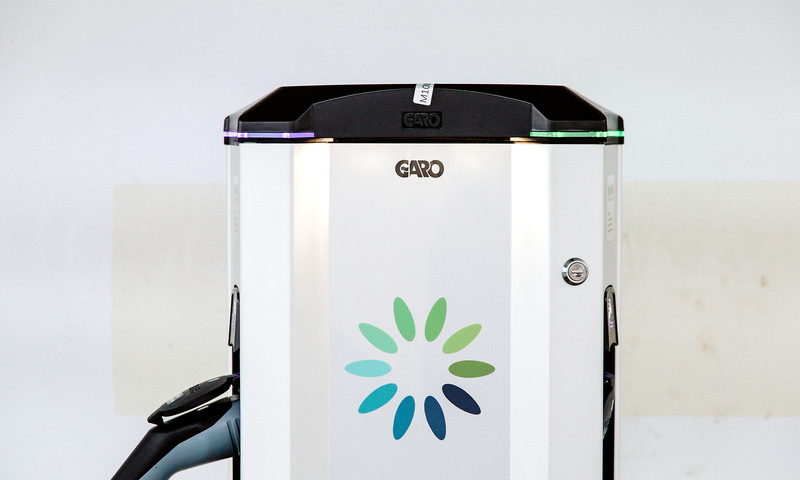 Charging station GARO LS4
The GARO LS4 is a safe bet for the future. Made primarily of aluminium, which is both weather-resistant and self-healing, it meets the strict requirements for public charging stations. Moreover, the light strip indicating the current charging status is high up to ensure good visibility even from a distance. The illuminated front and simple interface make car charging a breeze for users. The LS4 is available with full custom vinyl wrapping based on your own graphic design.
The GARO LS4 is available with an output of 3.7–22 kW and has two Type 2 outlets in an illuminated recess, protected from weather and wind. Each outlet has its own separate energy meter, RFID reader, fuse and residual current device.

The LS4 has DC current fault monitoring combined with a type A RCD.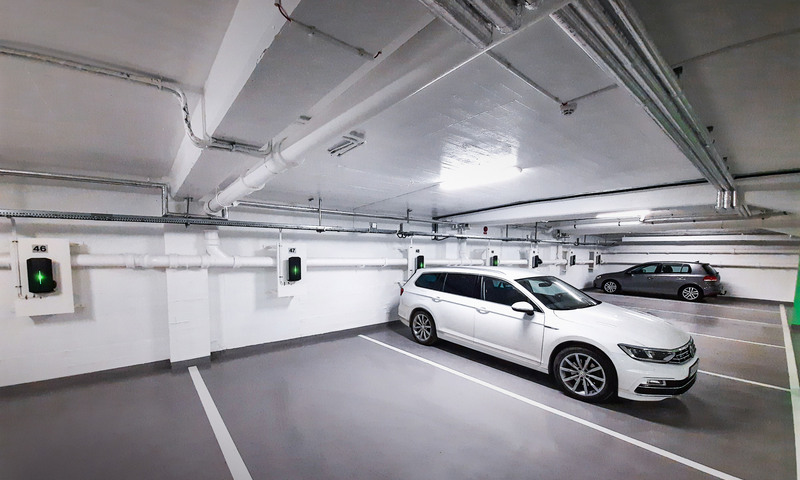 GARO wallbox GLB
As the need for vehicle charging at apartment buildings and workplaces increases, you should have strict requirements for the products and services you choose to install. If you are seeking a smart, safe and sustainable solution for the future, you should be investing in wallboxes that measure the individual energy consumption of different users. Only then will you be able to charge fairly with itemised rent invoices or salary deductions.
With one or more GARO wallboxes connected to G-Cloud, you gain a central metering service with data that can be broken down by user, charging station and period.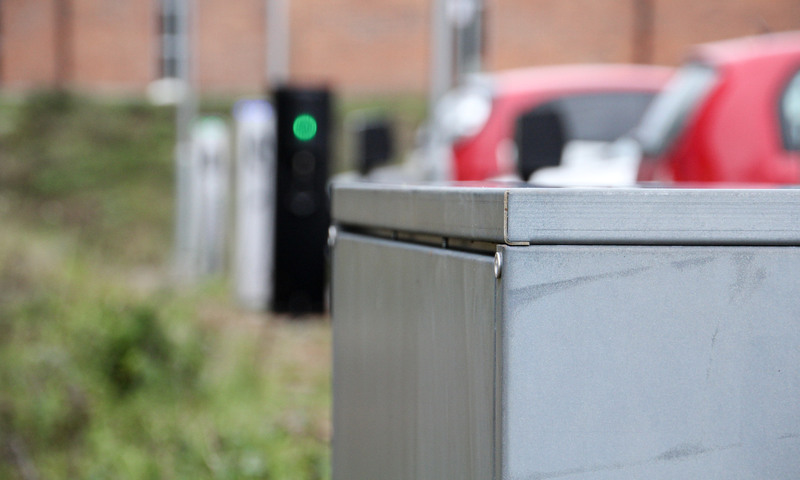 A turnkey solution for your workplace
Cable cabinets for e-mobility
As the leading Nordic supplier within e-mobility, GARO is not simply a manufacturer of all types of vehicle chargers. We also take full professional responsibility for the entire installation, regardless of which of our charging solutions you choose for your workplace. This is why we have developed pre-assembled cable cabinets designed for e-mobility solutions. Moreover, they are made of the more environmentally friendly material Magnelis®, making them an ideal turnkey solution for anyone wanting to create a greener workplace.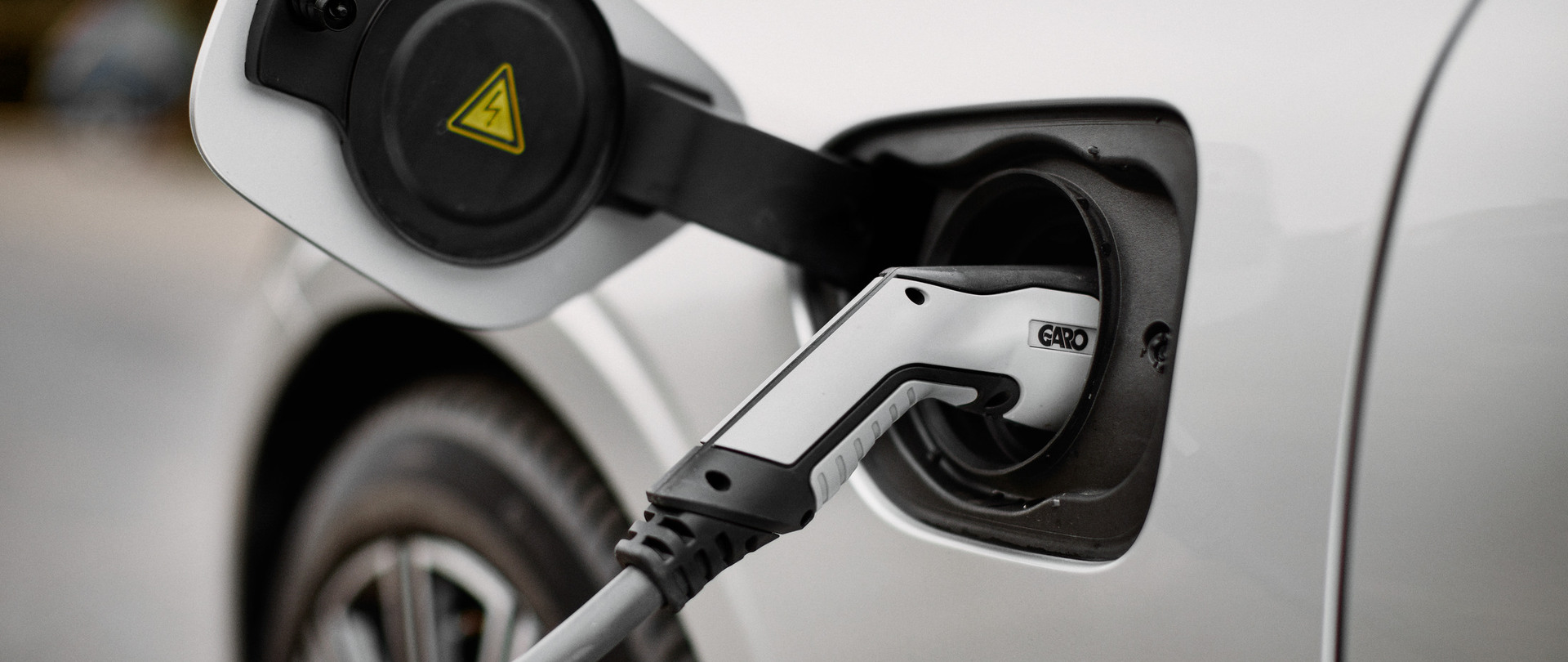 Support for charging stations at apartment buildings, companies and organisations
Retailer
Please contact your local electrical contractor and they will be happy to help you find the right solution for your workplace.
Find your nearest electrician