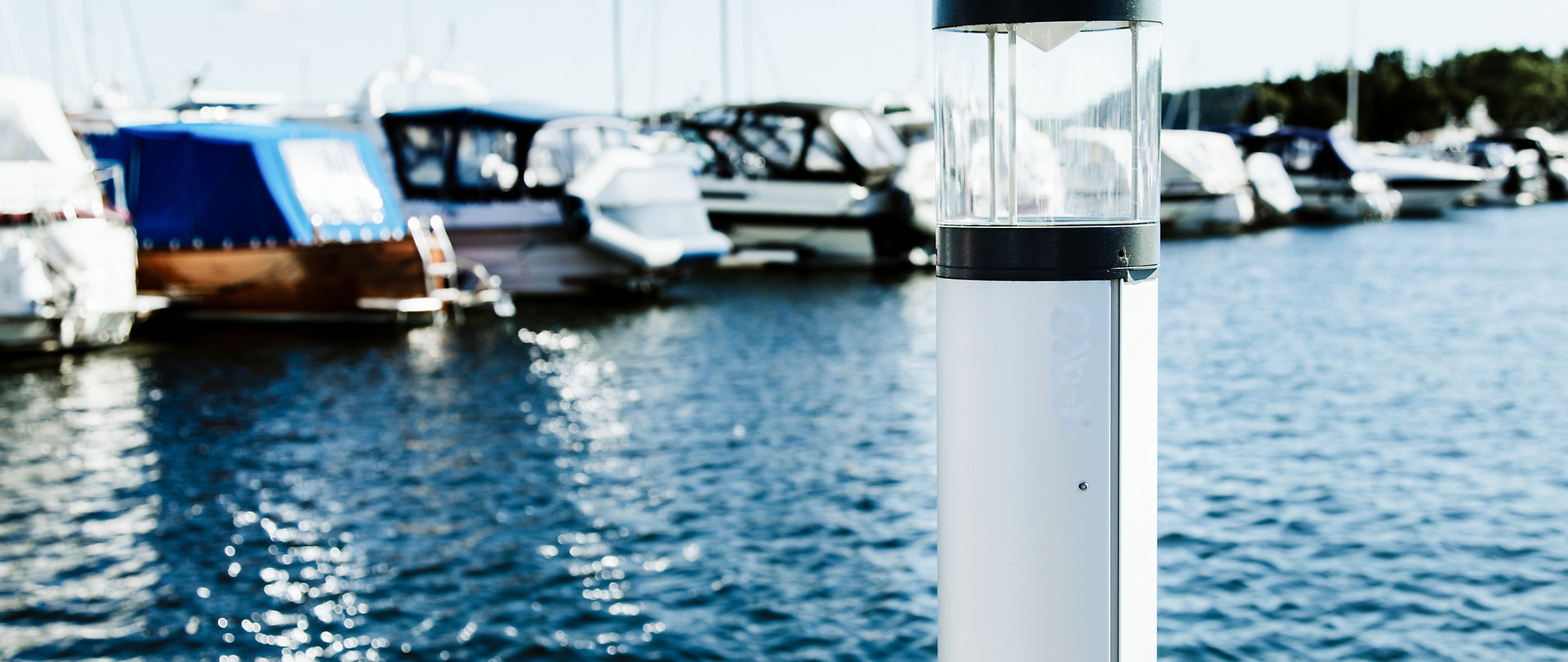 Safe power and lighting for your jetty
Koster marina post with power and lighting
The Koster marina post is smart, safe and carefully designed down to the smallest detail to meet the strict requirements of boating environments. The attractive design has also made it a popular choice far from the water's edge.
Lighting, power and drinking water for four boats
Each Koster post can power up to four boats while simultaneously providing safe, glare-free general lighting throughout the hours of darkness. For even better service and easy access to drinking water, a water hose can be safely connected to the post. Electricity and water installations are kept separate by an effective IP67 membrane.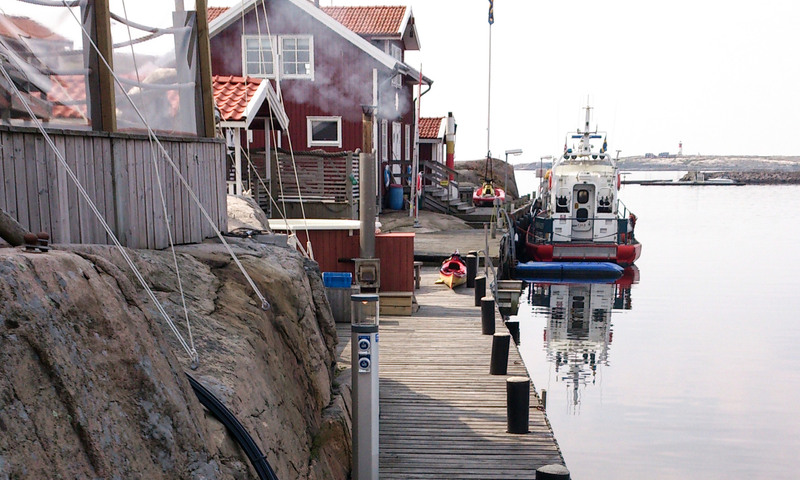 The highest level of safety
Koster is completely waterproof (IPX6) . The post's robust and durable housing is manufactured from high-quality anodised aluminium that can easily handle salt, water and the harsh Nordic climate. A self-closing, lockable door protects all electrical components. The post is also fitted with a residual current breaker with overload protection (RCBO), ensuring that the power is shut off immediately in the event of an electrical fault.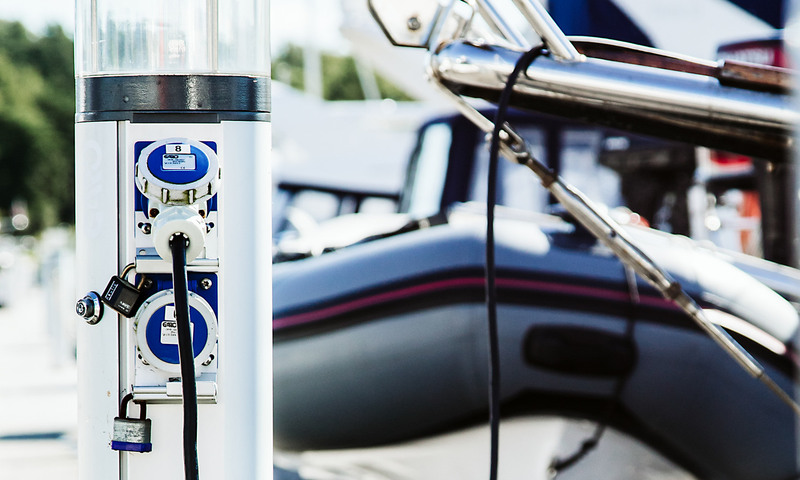 REASSURING AND GLARE-FREE LIGHTING
An integrated astronomical clock ensures that Koster automatically lights the hours of darkness in an energy-efficient manner. The 130 cm high post is fitted with LEDs that provide even and glare-free lighting that is easy on the eyes, whether you are on board your boat, on the jetty or on the road. Koster's many features not only increase onboard comfort, but also offer the advantage of having adequate lighting to discourage trespassers.
ATTRACTIVE DESIGN AND FUNCTIONALITY
The stylish, modern design is equally well suited to the environments of marinas both large and small as well as private jetties. Koster is available as a power and lighting post, ready to be fitted with a water tap and hose reel, or as a lighting post only. Since it can be installed on any type of surface, the same stylish luminaire can provide uniform and decorative lighting all the way to the car park or building.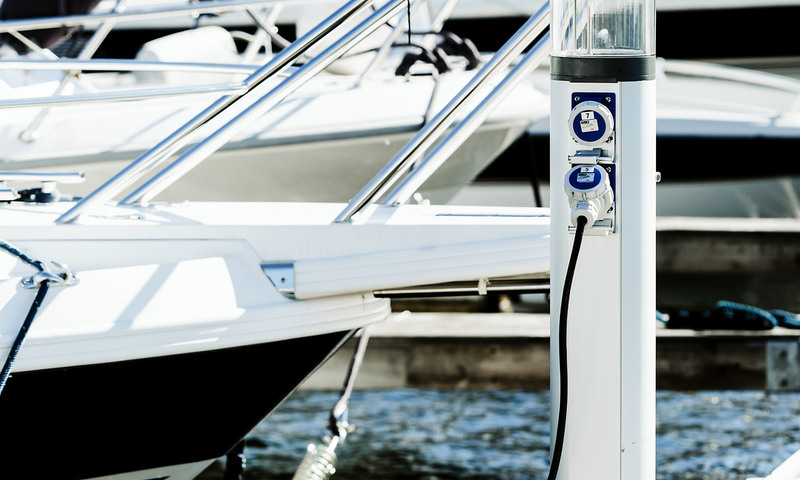 G-CTRL MAKES KOSTER INTELLIGENT
By equipping Koster with our web-based G-Ctrl system, you can control access to and monitor the electricity consumption of each individual outlet, providing the necessary data to charge fairly. Moreover, guests can keep track of their consumption via the app, encouraging them to save electricity. This is good for both the environment and the social atmosphere.