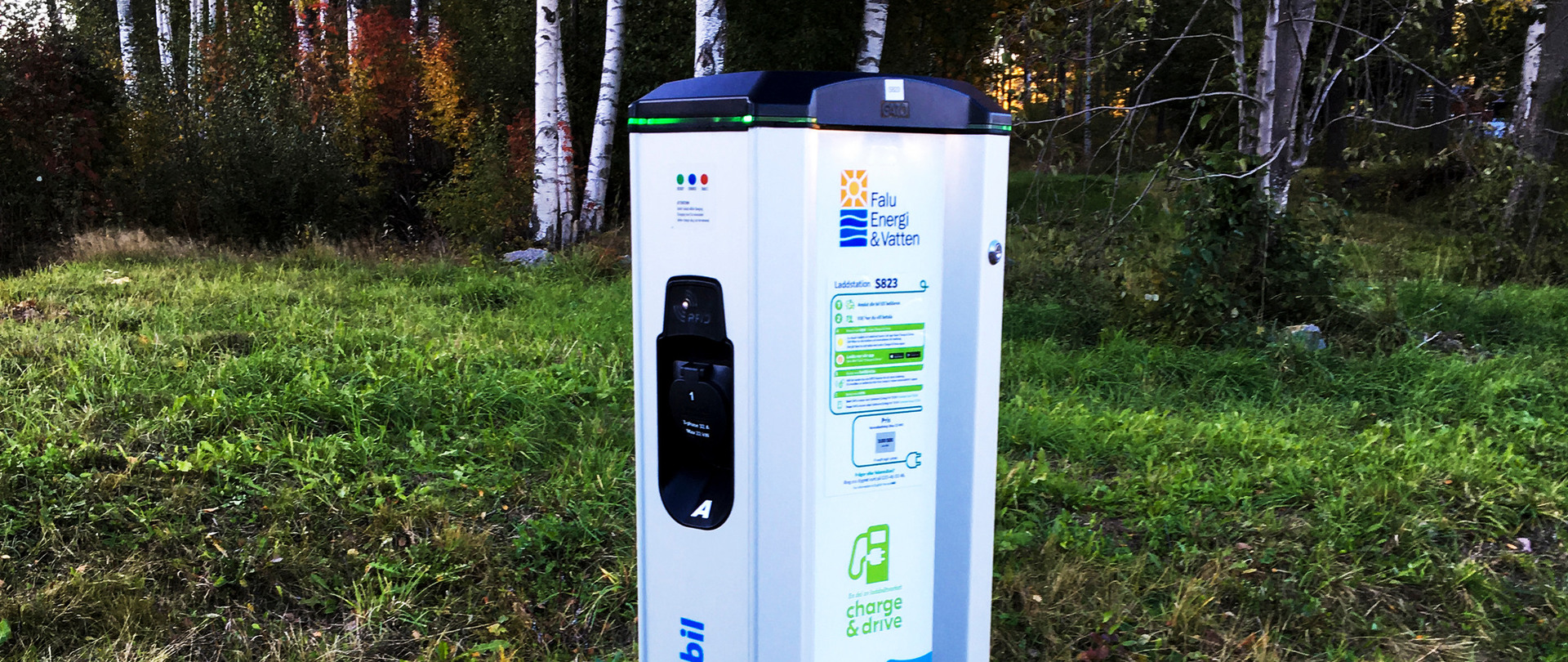 Falun prepared for the electric car boom
Current and future residents of Falun can enjoy greatly expanded and future-proof charging infrastructure, making the decision to buy an electric car even easier. Today, in an area measuring 70 km by 70 km and home to some 58,500 people, no one has more than 25 km to the nearest fast charger.
We spoke to Daniel Asplund, Product Manager for Charging Infrastructure at Falu Energi & Vatten
How has the charging infrastructure in Falun developed?
"In 2014, a decision was passed to invest heavily in modern and future-proof charging infrastructure in Falun. The procurement process was won by GARO, which has been on hand throughout development ever since. A robust and well-resourced supplier is essential when investing in new technologies for use in public environments. GARO has been extremely helpful before, during and after the purchase. The first stage, completed in 2015, resulted in more residents daring to buy electric cars, which has encouraged us to take the next step."
How do you charge for charging?
"So that we can guarantee high levels of service and availability, as well as develop our network of charging stations, naturally we need a source of income. We've used trial and error since it's a completely new market and began offering free charging back in 2011. We did, however, introduce a fee last year. Now we're in the process of trying different pricing models to determine the fairest fees for the different charging power outputs. Naturally, the idea is that you move your car once it's fully charged to make way for the next car."
How many public charging stations do you need?
"First and foremost, viable electric car ownership requires that you can charge your car at home overnight using a wallbox. The public charging stations are for users who cover a lot of mileage or are passing through or visiting. It's a real challenge to correctly scale the charging infrastructure for the future. While electric cars will increase in number, newer models have increasingly longer ranges and don't need to be charged as often. We're following market developments and expanding our infrastructure as the need arises," says Daniel.
What's the first thing that comes to mind when you hear the name GARO?
"A strong Swedish brand that's always there for you. A stable company with much knowledge and a broad approach to innovation."
22 GARO LS3 chargers across eight different locations.
12 GARO LS4 chargers across five different locations.
6 GARO fast chargers, of which 5 with the highest power output, in six locations.
1 GARO fast charger inhouse at Falu Energi & Miljö for company vehicles.
In addition to these, Falun Municipality has installed 125 LS4 charging stations at municipal workplaces, such as schools and retirement homes, to meet their employees' charging needs.