1/20/2022
Plug-in hybrids continue to dominate in 2021
During the final month of the year, we could see that over 300,000 rechargeable vehicles are now registered in Sweden. The number of charging points was 14 240 and the number of rechargeable cars currently represents 6% of the passenger car fleet.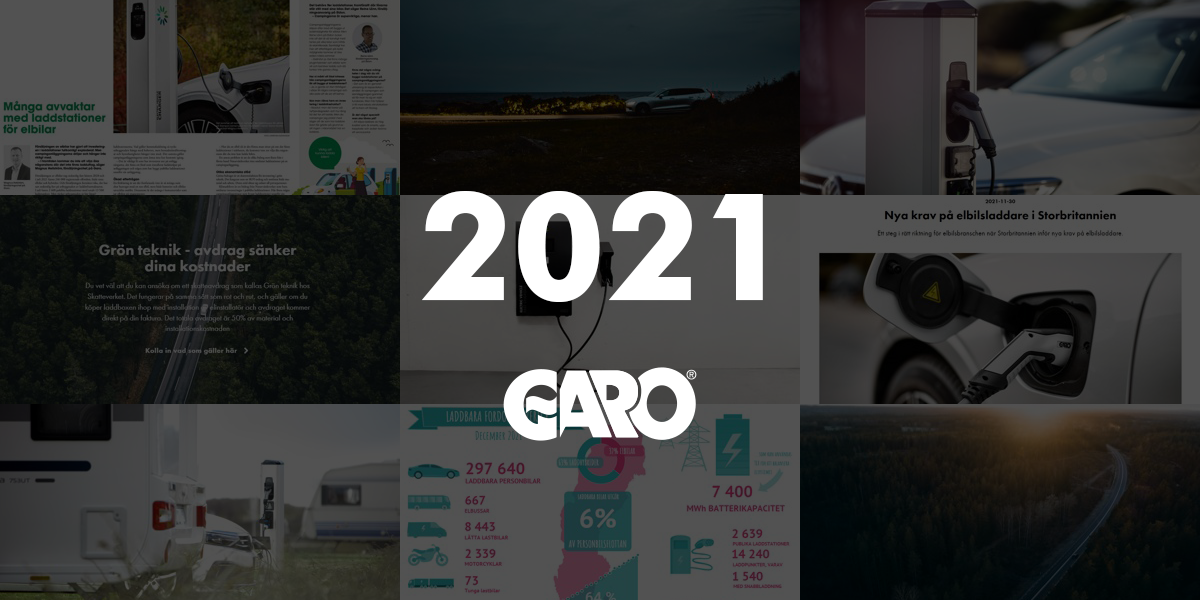 The year 2021 has come to an end and we see several positive trends that we are taking into 2022.
Powercircle and ELIS have presented their final statistics for 2021 on electric vehicles and the charging infrastructure in Sweden. Strikingly clear is that plug-in hybrids continue to dominate the electric vehicle fleet, with the Volkswagen Passat being the most popular model in 2021. In terms of pure electric cars, however, the Tesla Model 3 once again tops the list of the most popular models.
One topic that has continued to be relevant has been the discussion on expansions to the public charging infrastructure in line with the increased number of electric vehicles. Our sales director Magnus Hellström most recently on stage at the eCar Expo in Gothenburg.
We have also seen progress in the electric car industry internationally. Not least when we could read at the end of the year that the UK had introduced new requirements for electric car chargers in new construction projects and during major renovations. You can read more about this here.
For GARO, 2021 has been a successful year in the electric car charging segment and a number of new products have been presented, including the Atle fast charger and the market's first camping post Castra, with both charging capabilities and electrical outlets on a single post. In addition, GARO E-mobility's new CEO Niklas Rönnäng was hired during the year to continue the development of innovative solutions in electric vehicle charging. Another positive event during the year has been the new tax deduction Grön Teknik, which has meant that those of who have installed a wallbox at home have been given the opportunity to apply for a deduction of 50% of the material and installation cost. Great news for all electric car owners.
Let's gear up for another exciting year!