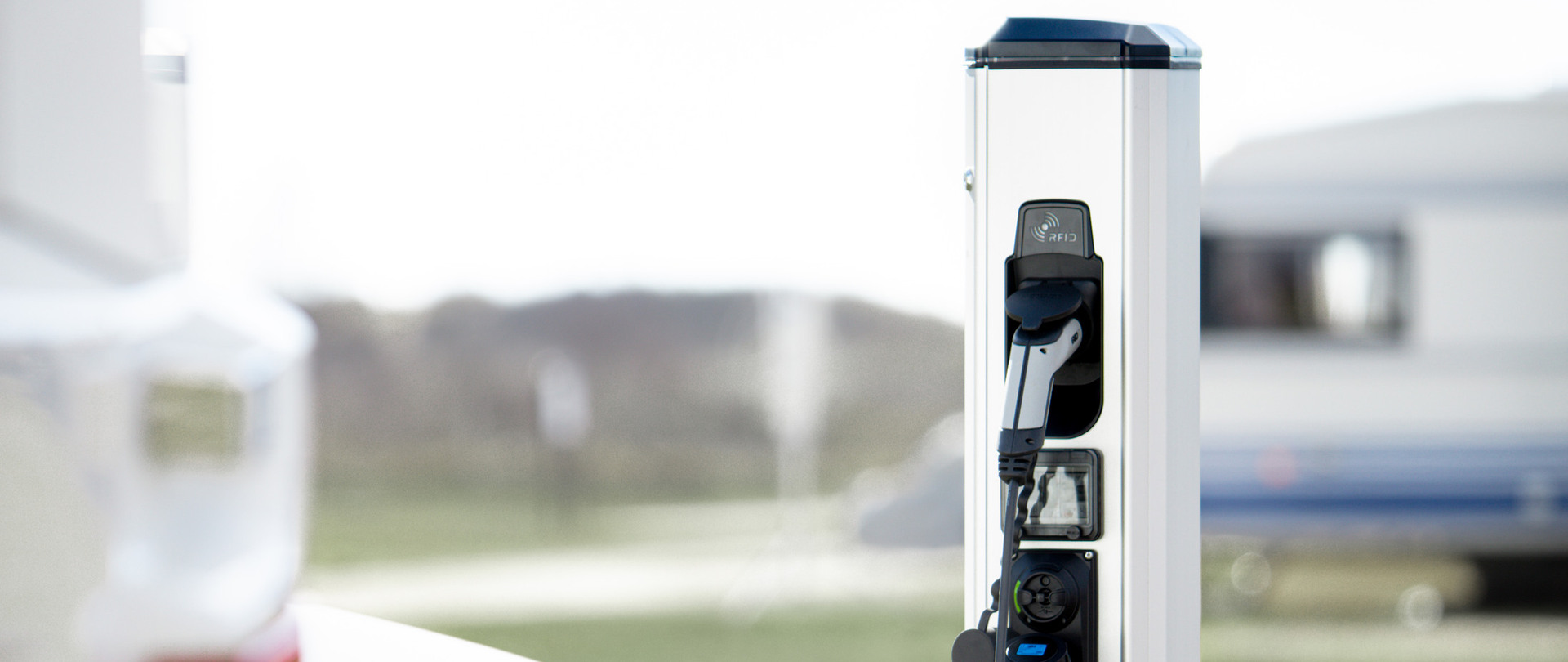 Camping, electric vehicle charging and electrical safety
Castra with power outlets and charging station.
Increasing numbers of guests with rechargeable vehicles mean that as the owner of a campsite or camping facility, you need to offer access to safe electric vehicle charging. Otherwise, there is a risk of the regular outlets inside your guests' caravans being used for charging, which is a major fire risk. With safe charging outlets integrated in the same post as the power outlets, GARO has created a solution with which you can combine safety, environmental concerns and future profitability.
Castra is a market first, combining power outlets and an electric vehicle charger in a single safe installation. Each post is designed to cater to two camping pitches, with two power outlets and two charging outlets (Type 2). For even greater convenience, drinking water can also be connected to the post. Castra is a perfect solution for anyone wanting to welcome green vehicles in a safe and sustainable manner.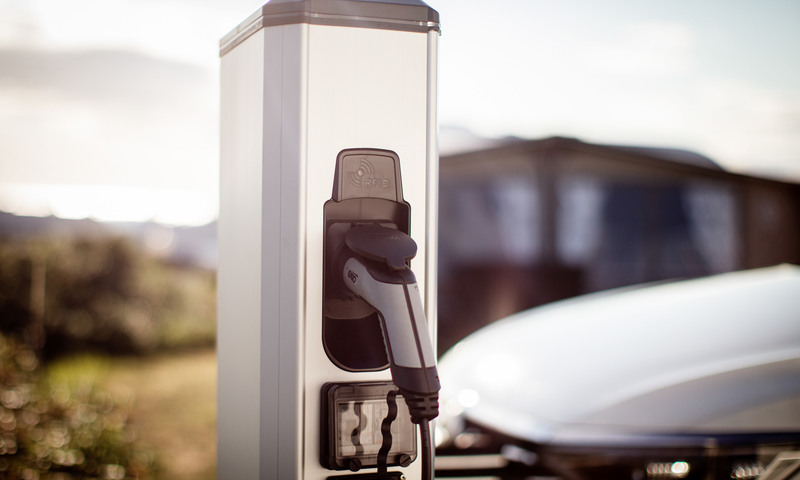 Safe electric vehicle charging
Castra is equipped with Type 2 outlets, a common standard for charging the vast majority of electric vehicles on the market. An RFID reader means that charging can only be started with an authorised RFID tag. With separate load balancing for each camping pitch, charging is adapted to how much other power is being used at the same time, to prevent the total power consumption from overloading the fuse for each pitch. To prevent the charger from interfering with other electronics at the campsite, it also features integrated DC protection.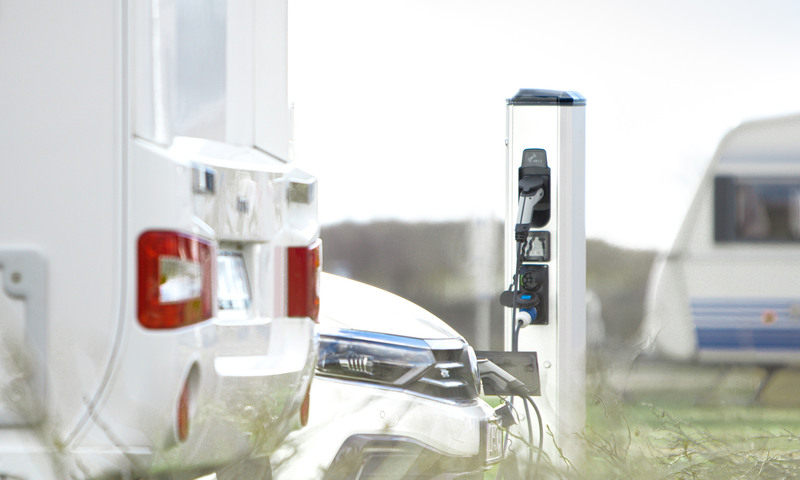 Full control over power consumption
Each side is fitted with an energy meter approved for billing purposes and clearly displaying each guest's total consumption. The outlets are only live when a plug is inserted. The energy meter and the RCBO, which cuts the power in the event of the slightest fault, are well protected behind an IP 67-rated hatch that can also be equipped with a strike plate. This way, the guest can decide who can access the power supply as well as prevent other people from cutting the power. This feature is particularly appreciated at seasonal campsites where pitches are left unguarded between seasons.
Water tap right on the post
The lower section of the Castra post houses a service compartment that has been designed to safely connect up to four water taps. Water taps are a popular add-on that raise service levels in a smart and accessible manner.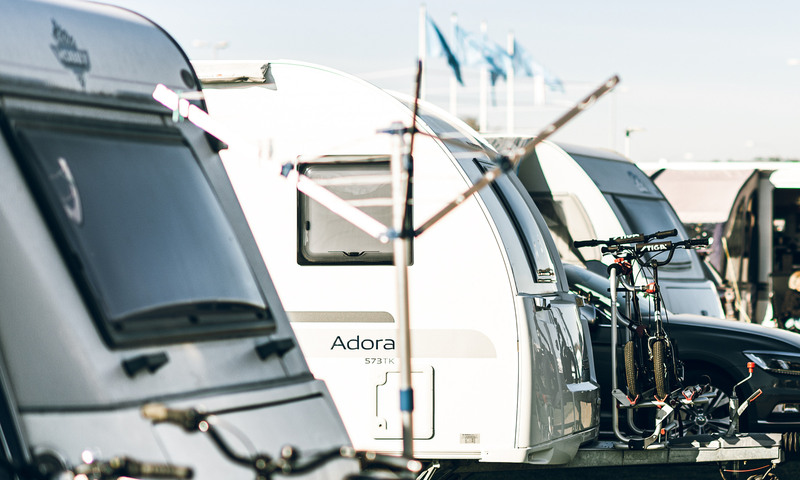 User-friendly installation
Our Castra post is easily mounted on an existing 60 mm tubular post. This means no need to dig up the ground and any existing electrical wiring can be reused. For new pitches, Castra can also be installed on a base that is anchored in the ground. The posts are easily mounted in pairs, back-to-back, so that a single installation can provide four camping pitches with both power and vehicle charging. As always, GARO has ensured that Castra is simple, sustainable and smart for fitter and campsite or camping facility alike. The camping post offers internet connectivity so that any future technologies, functions and services can be easily implemented.