12/16/2021
GARO – Part of Karlatornet
In 2018, construction of the spectacular Karlatornet in Gothenburg began. This stunning skyscraper will be the tallest building in the Nordic region with its 73 floors and height of 245 meters when completed. Through Ahlsell, GARO supplies different types of electrical distribution boxes for construction sites and is proud to be a part of the project.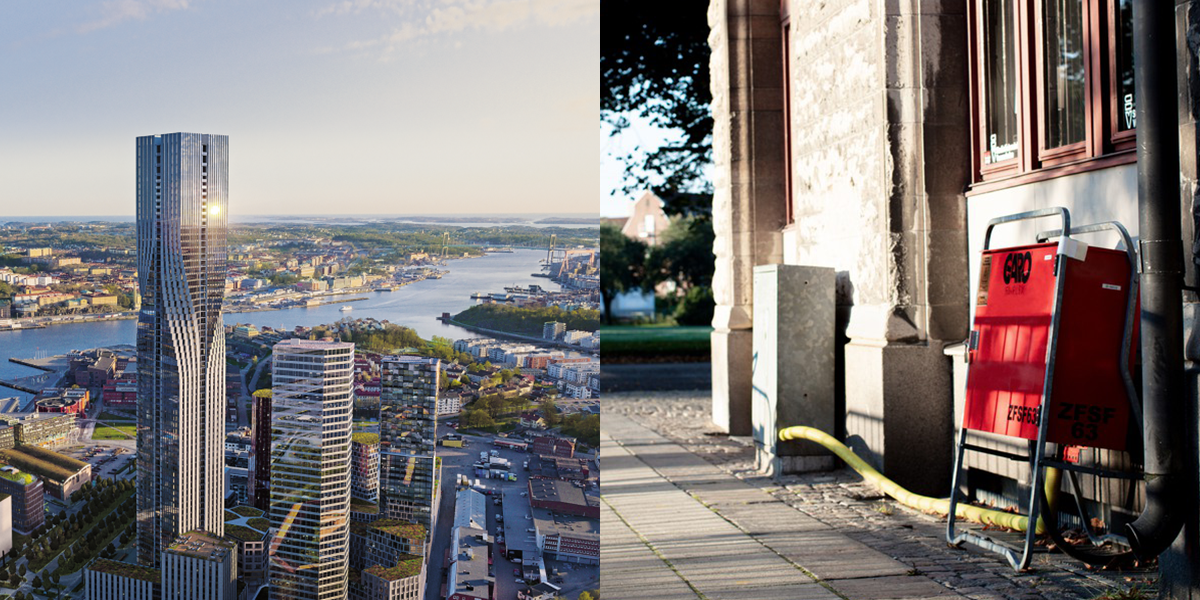 Serneke bostad, initiator and part-owner, had the dream of something magnificent long before construction began in practical terms. As far back as 2004, Serneke bostad finalised the first property acquisition at Lindholmen, which later evolved into the Karlatornet and Karlastaden project.
Karlatornet, designed by the architectural firm Skidmore, Owings & Merrill will have 611 apartments, hotels, offices and a sky bar. The building has marked the start of the new Karlastaden district at Lindholmen in Gothenburg, where the goal is to create a new vibrant district with commerce, housing, offices and services. Construction started in 2018 and at the time of writing a third of the tower's height has been completed. The plan is for Karlatornet to be ready for occupancy by the first residents by the end of 2023.
To carry out the project, considerable access to electrical power is naturally required, since there will be up to 350 people working at the same time, who must have power for their tools and machines. GARO and Ahlsell has supplied various types of electrical distribution boxes, ranging from 32A to 400A. Orders have ranged from single modules to complete cabinets, as well as various lightweight models.

"It naturally feels really great that we at GARO have the opportunity to be a part of this project. Since it will eventually become the tallest building in the Nordic region, it requires an enormous amount of resources, which makes it especially nice that products from GARO are being used. Thus far, we have only delivered distribution boxes to Karlatornet, but we hope that GARO's products will be relevant even when construction for the rest of Karlastaden begins", says Mattias Larsson, Area Sales Manager.