2/3/2023
Exciting days at eCarExpo
eCarExpo 2023 has left the starting blocks at Friends Arena in Stockholm and will hopefully provide a few days packed with interesting meetings, valuable new insights and product launches.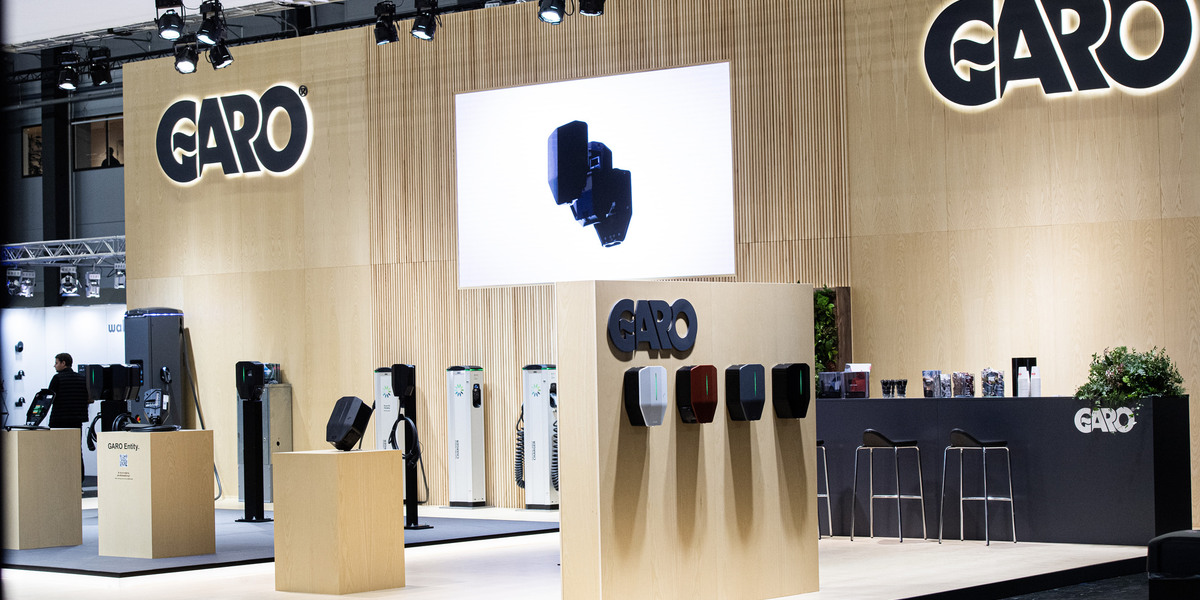 eCarExpo is now well under way, offering visitors yet another opportunity to discover the new GARO Entity wallboxes at this popular electric car fair. This weekend's trade exhibition will also mark the premiere for GARO's latest addition to its DC charging range. A powerful charging station able to charge even the heaviest vehicles with an output of up to 180 kW. Already on Friday, GARO's sales manager Johannes Staf will take part in a seminar on electric vehicle charging at the workplace, which you won't want to miss!
"eCarExpo is a key gathering for visitors and industry colleagues alike. It's also an excellent opportunity for us to showcase our new GARO Entity platform as well as our latest offering within DC charging. Most importantly, the fair is a central meeting place where we can share our knowledge about electric vehicle charging and our visions for the future," says Niklas Rönnäng, Business Area Manager GARO E-mobility.
GARO will be on hand at Friends Arena throughout the weekend. Come visit our booth and meet our knowledgeable sales staff, who will be happy to share their expertise on electric vehicle ownership and charging.