2/23/2022
Year-end report 2021
Agressive investments, strong growth and high profitability. This is how GARO describes the year 2021.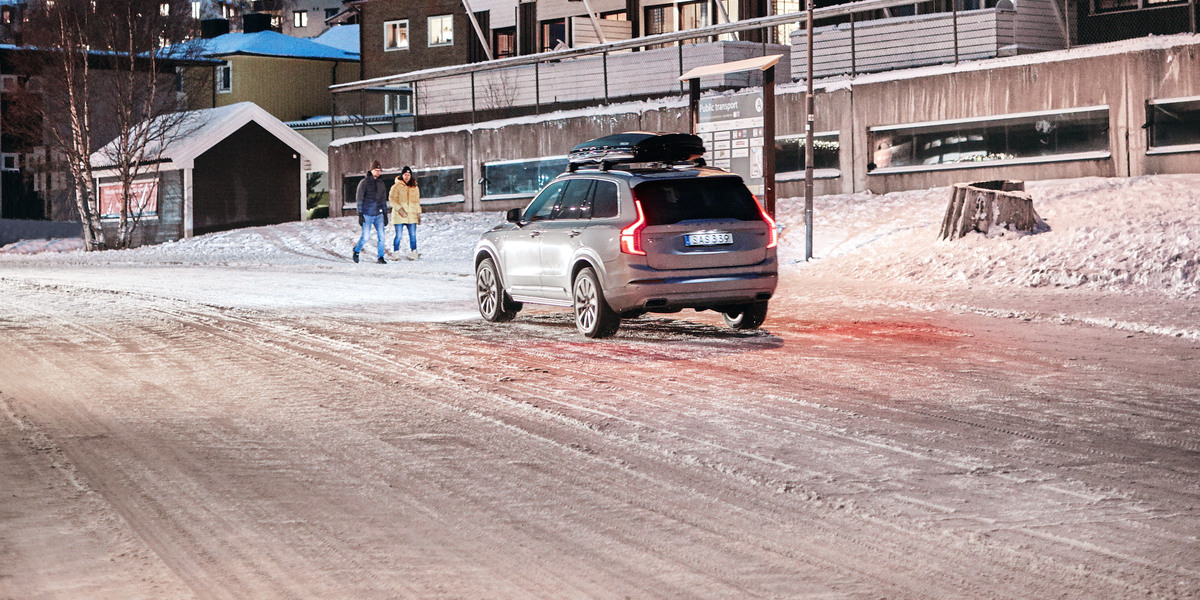 HIGHLIGHTS OF THE FOURTH QUARTER OF 2021
• Net sales amounted to MSEK 370.1 (306.3).
• Growth was 21% (10).
• EBIT amounted to MSEK 57.7 (49.5).
• EBIT margin amounted to 15.6% (16.2).
• Net income was MSEK 46.4 (34.4).
• Earnings per share amounted to SEK 0.93 (0.69).
CEO PATRIK ANDERSSON: A YEAR OF STRONG GROWTH AND HIGH PROFITABILITY
It is gratifying that GARO can summarize its best ever fiscal year in terms of sales and earnings. Net sales increased 25% with strong growth for GARO Sweden and GARO International and a strong performance for all product areas in both business areas. Profitability developed positively mainly as a result of the considerable volume growth. EBIT rose 52% and the EBIT margin was 16.0%, which is almost 3 percentage points high than the preceding year.
FOURTH QUARTER DEVELOPMENT
Net sales for the fourth quarter increased 21% and amounted to MSEK 370 (306). Sales in the E-mobility product area increased 35%, with favorable sales mainly in AC charging. However, access to electronic components remained strained and, despite high deliveries in December, a considerable order book remains. The Electrical distribution products, Project business & Temporary Power product areas performed well in GARO Sweden and GARO International. We believe that our sales trend in the Electrical distribution products product area has been better than the underlying markets. For GARO Sweden, sales remained high in the new construction, renovation and the energy efficiency of properties. For GARO International, we have benefited from the expansion of charging infrastructure, that has also led to higher sales in the product areas of Project business and Electrical distribution products, which demonstrates the synergies present in GARO and the strength of our broad product offering.
AGRESSIVE INVESTMENTS
Owing to substantial growth, mainly in the E-mobility product area, we resolved to invest in a new production and logistics facility in Szczecin, Poland after the end of the period. The new facility will be built in close proximity to the existing facility, strategically located for the rapidly growing European market, and amount to approximately 15,000 square meters, facilitating a considerable increase in capacity.
MATERIALS SUPPLY
During the year, the situation regarding components and supplies was uncertain, which was also the case in the fourth quarter. The challenge has been managed by remaining solution-oriented and focusing on the customer. We have successfully succeeded in acquiring material and have maintained satisfactory delivery capacity. However, uncertainty concerning the supply of components remains.
MARKET CONDITIONS
The market for charging infrastructure is growing structurally with rising numbers of rechargeable vehicles, and we have noted a continuing strong trend with further expansion of the charging infrastructure in the European market. Housing construction remains at a high production rate with increased energy efficiency and electrification in general. Demand for construction-related products combined with renovation requirements and energy efficiency is expected to remain favorable.
All in all, we have a positive view of long-term market conditions, mainly driven by growth in charging infrastructure.