5/12/2023
Long-awaited trade fair following four-year hiatus
Now that Elfack, northern Europe's leading energy and electrification trade fair, finally opened its doors again, we got to spend a few action-packed days at the Swedish Exhibition & Congress Centre in Gothenburg.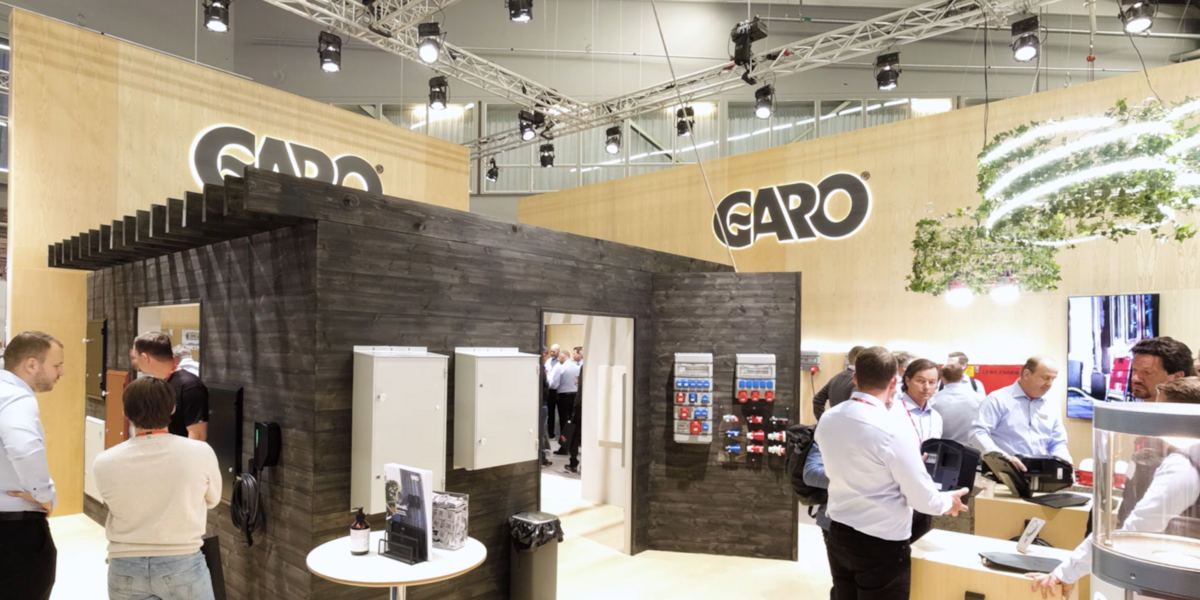 And Elfack has seldom been as bustling as it was this year. The long hiatus seemed to have energised exhibitors and visitors alike, with GARO's booth a highly popular stopover the whole day through.
Elfack is an important meeting place for GARO. The opportunity to meet and share ideas with suppliers, partners, wholesalers and, most importantly, electricians is something GARO greatly appreciates. It's also a golden opportunity to introduce new products and services to the market.
During the week, GARO unveiled not one but two new products. Our new engine heater outlet, the GARO Entity Heat, and a prototype of our new temporary electric vehicle charger. As usual, the GARO Entity wallbox attracted a great deal of attention, and we had some engaging conversations about energy efficiency and distribution.
"Attending Elfack is extremely important to GARO. On the one hand to showcase our breadth within both GARO Electrification and GARO E-mobility, and on the other because it gives us the opportunity to show that we offer not only good individual products, but also complete solutions that help electricians get the job done safely and professionally while also saving energy," says Patrik Andersson, CEO GARO Group.