8/16/2022
Interim report April–June 2022
GARO present the Interim report of April-June 2022.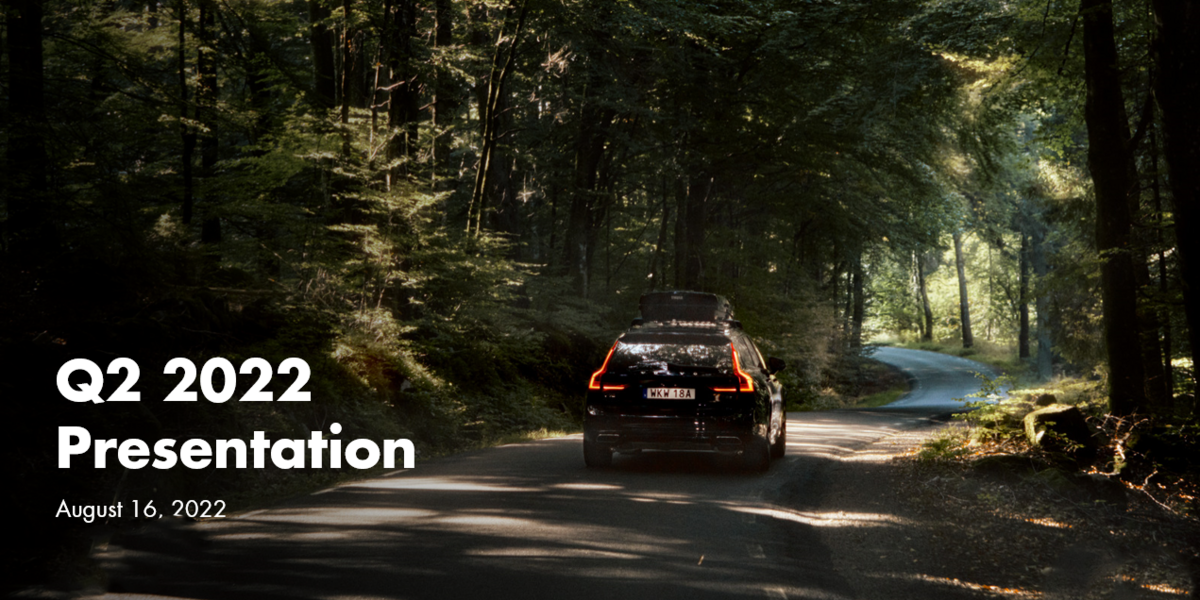 Highlights of the second quarter of 2022
• Net sales amounted to MSEK 350.2 (341.2).
• Net sales increased 3% (43).
• EBIT amounted to MSEK 39.6 (55.1).
• EBIT margin amounted to 11.3% (16.1).
• Net income was MSEK 33.3 (42.6).
• Earnings per share amounted to SEK 0.67 (0.85).
Patrik Andersson, CEO at GARO about the second quarter:
All in all, the GARO Group posted a strong performance with net sales amounting to MSEK 350 compared with MSEK 340 in the yearearlier quarter. We have noted continued strong growth in GARO Electrification. Sales in GARO E-mobility declined during the quarter as a result of component shortages. The continued favorable order intake combined with a lower delivery capacity has resulted in an order book that has risen substantially.
Overall, this demonstrates the strength of GARO's business model in which two business areas complement one another and create growth, even in challenging times.
In the first half of 2022, our organizational investments mainly concerned the sales and marketing functions, which are crucial for maintaining long-term growth and profitability. GARO also took part in a number of trade fairs in Europe during the quarter. Aggressive investments combined with a lack of growth has led to a decline in earnings. EBIT amounted to MSEK 39.6 compared with MSEK 55.1 for the year-earlier quarter. About MSEK 6 of the decline in earnings was due to exchange-rate differences.
GARO E-MOBILITY
Net sales in the GARO E-mobility business area declined 13% during the quarter. This was a result of challenging conditions for component supply which has led to long delivery times to customers and also restricted our invoicing during the quarter.
Long lead times for hybrid and electric cars continue to impact demand for chargers in homes, while the expansion of public charging remains at a high level. This was also reflected in our sales of wall boxes for the home which were somewhat weaker during the quarter, while demand for more advanced systems for public charging remained high.
During the quarter we introduced a new charger with a capacity adapted for charging heavy electric vehicles. The charger, which has received significant interest in the market, can be installed at the end user as well as at the vehicle manufacturer's own facilities. The development of this product also resulted in a framework agreement with a global vehicle manufacturer for heavy vehicles, with delivery to commence during the third quarter.
GARO ELECTRIFICATION
Net sales in the GARO Electrification business area amounted to almost MSEK 247 in the quarter, providing growth of 11% compared with the year-earlier quarter. The new construction and renovation sector has remained strong and many properties are undergoing energy efficiency enhancements where electric systems are being improved or replaced. This has driven sales during the quarter. Healthy sales of recreational products used to safely control, measure and power marinas and camping sites has also been noteworthy.
MATERIALS SUPPLY
The challenging conditions for component and material supply that were noted toward the end of the first quarter continued through the second quarter. For the GARO Electrification business area, we have managed the situation well and maintained a satisfactory delivery capacity. For the GARO E-mobility business area however, limited access for primarily electronic components substantially impacted our production and as a result, our delivery capacity. As a result, our order book is very large at the time of writing.
Component and material supply within GARO E-mobility looks somewhat more promising for the second half of the year. We therefore expect the business area to once again post year-on-year growth.
MARKET CONDITIONS
The market for charging infrastructure is growing structurally with rising numbers of rechargeable vehicles, and we see a continuing strong trend with further expansion of the charging infrastructure in the European market. Housing production remains high with increased energy efficiency and electrification in general. Demand for construction-related products combined with renovation requirements and energy efficiency is expected to remain favorable.
All in all, we have a positive view of long-term market conditions, mainly driven by growth in charging infrastructure.