6/16/2021
GARO makes black-lacquered recessed meter cabinet standard.
The house-building market is showing increasing demand for more colour choices so that meter cabinets blend in better with facades. Most sought after is black.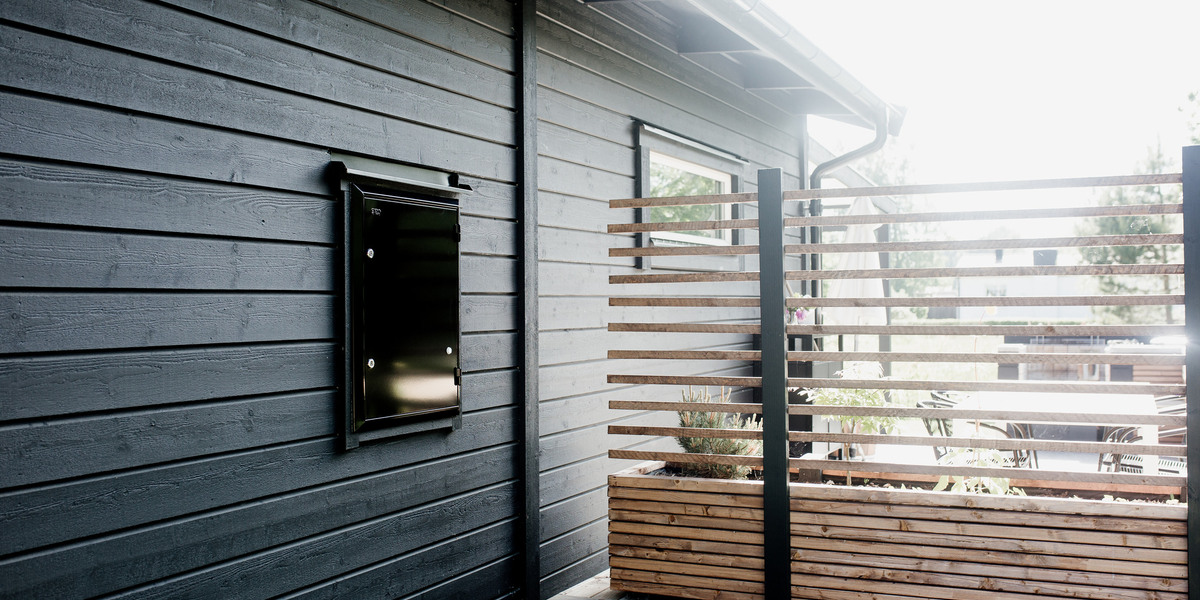 GARO is meeting this demand by expanding its standard range with a recessed meter cabinet with a black-lacquered front. This will be welcome news for all house owners and house builders, who can now order a cabinet in black without the need for a custom solution.
"This means that we now stock our market-leading recessed meter cabinet in four standard colours – white, grey, Falun red and black – for immediate delivery," says Robert Nydén, Product Manager GARO Installation.
For the installer, this means the ability to offer a professionally finished black-lacquered recessed meter cabinet as easily as the existing models in grey, white and Falun red. Beneath the black exterior lies the same market-leading and Swedish-made meter cabinet that GARO has been producing for decades. Installation friendly and generously equipped as per the applicable standard using high-quality GARO components. The cabinet is ready to be fitted with a 25 A meter fuse and can be installed in all types of facades with a minimum recess depth of 190 mm.