3/16/2021
GARO is launching the first post with power outlets for both electric vehicle charging and camping needs.
GARO is now launching Castra – the market's first camping post with power outlets for charging two electric vehicles alongside power outlets for two campsite pitches in a single unit. Castra offers a safe and sustainable solution for campsites and camping facilities that want to welcome environmentally friendly vehicles in a secure and sustainable manner.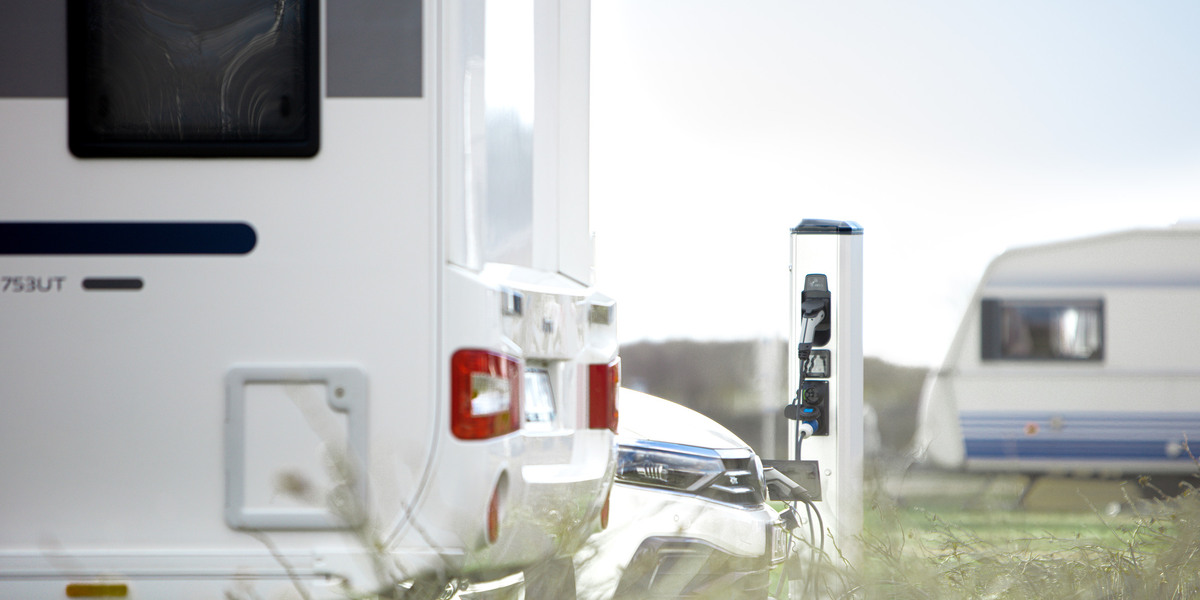 As camping becomes increasingly popular, we are seeing a rapid increase in guests with electric vehicles that need to be charged safely. With 50 years of experience from the manufacture of power posts and a market-leading role in electric vehicle charging products, GARO has had a unique opportunity to quickly meet the demand for a charging product specially designed for camping needs.
"New electric cars able to pull caravans are increasingly common, and they need charging. To ensure the safety of their guests, every campsite owner should offer safe electric car charging. Otherwise, there's a risk that guests will use the regular outlets inside their caravans, leading to an increased fire risk. Since GARO has integrated safe charging outlets in the same post as the power outlets, safety, environmental concerns and future profitability can be combined," says Robert Nydén, Product Manager.
Castra is easily mounted in pairs, back-to-back, so that a single installation can provide up to four camping pitches with both power and vehicle charging. For even greater guest service, a water tap can also be connected to Castra. As always, GARO has created a solution that is simple, sustainable and smart for fitter, campsite and guest alike. The camping post offers internet connectivity so that any future technologies, functions and services can be easily implemented.