11/25/2021
GARO - A Super Company for the fourth year in a row
For the fourth year in a row, GARO has been named a Super Company by the global analysis company, Dun & Bradstreet.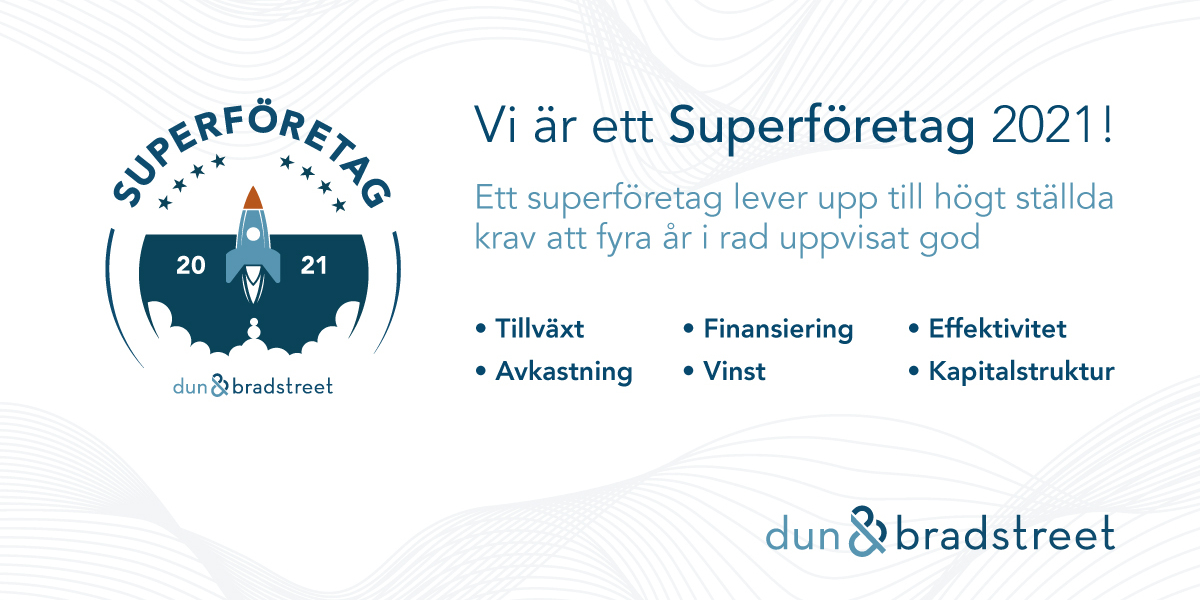 Since 2005, Bisnode, which now belongs to Dun & Bradstreet, has selected Sweden's Super Companies. Together with 629 other companies, equivalent to roughly one per thousand of the companies in Sweden, GARO is once again on the list. "We want to honour Sweden's heroes, those who build Sweden with jobs and long-term added value in trade and industry," Per Weidenman, analyst at Dun & Bradstreet, says about the award.

In order to be classified as a Super Company, there are a number of strict criteria that must have been met for at least four years in a row. This includes increasing both sales and profit while the company must demonstrate stability and a long-term approach to business.

"We are proud to qualify once again for the list as one of Sweden's Super Companies. This is proof that we, at GARO, are continuing to provide the market with high quality, sustainable and innovative, solutions and it shows we are working in the right way. I would like to extend a big thank you to our dealers, customers and other partners, as well as to all the fantastic employees at GARO, who are constantly delivering fantastic service, you are the core of GARO's success. Without you, it would not have been possible for us to challenge and develop the industry in the way we do," Patrik Andersson, CEO, says.