10/21/2021
GARO launches new garo.se!
Through the new website, GARO is taking another step forward in its digital venture.
"With a focus on user-friendliness and the overall digital experience for both Swedish and international visitors, we are now presenting a more easily navigated and content-adapted website for the Swedish market", says Cathrine Andersson, Marketing Manager at GARO and responsible for the project.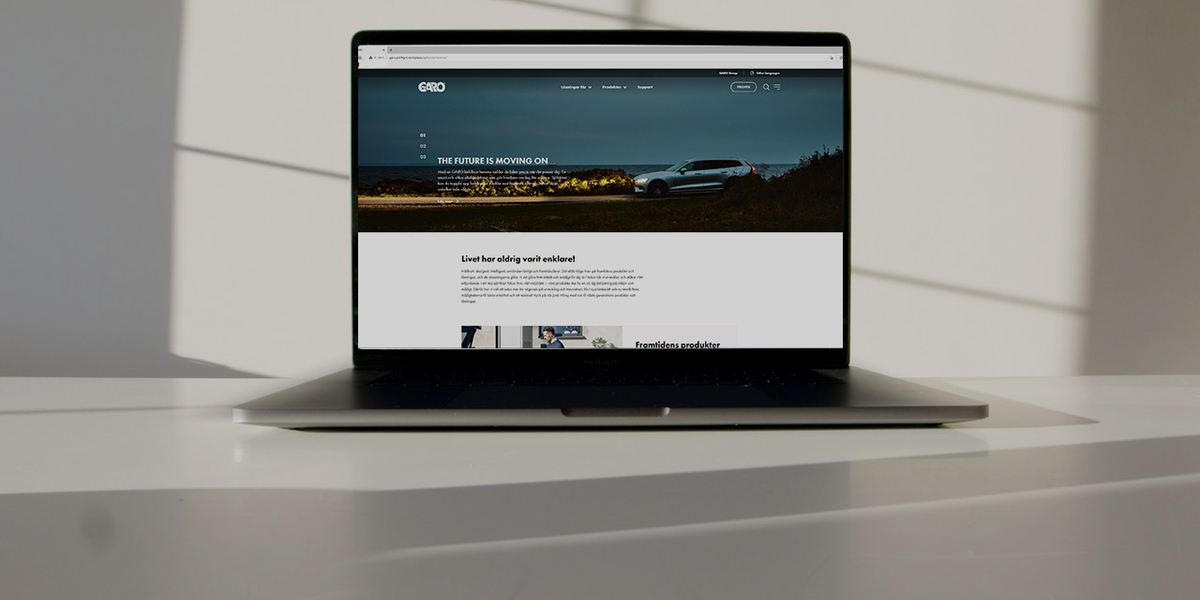 The new platform is aimed at end-users of the company's products as well as towards electrical contractor, resellers and other interested parties. The website contains information about the business in general, exciting news and of course everything about the company's products and solutions.
"The aim has been to create a website that communicates our brand in a clear and consistent manner. It has been important to create a stylish design with a structure that is adapted to our target groups. GARO has chosen to invest heavily in digitalisation over the past year and this launch is definitely proof of that," says Cathrine Andersson, Marketing Manager.