5/19/2022
Charging infrastructure in focus when the Minister for Energy and Digital Development visited GARO
On Wednesday, Minister for Energy and Digital Development Khashayar Farmanbar visited GARO to discuss experiences of charging infrastructure distribution. An occasion where GARO as a leading player had the opportunity to raise important issues related to the subject and contribute with its knowledge.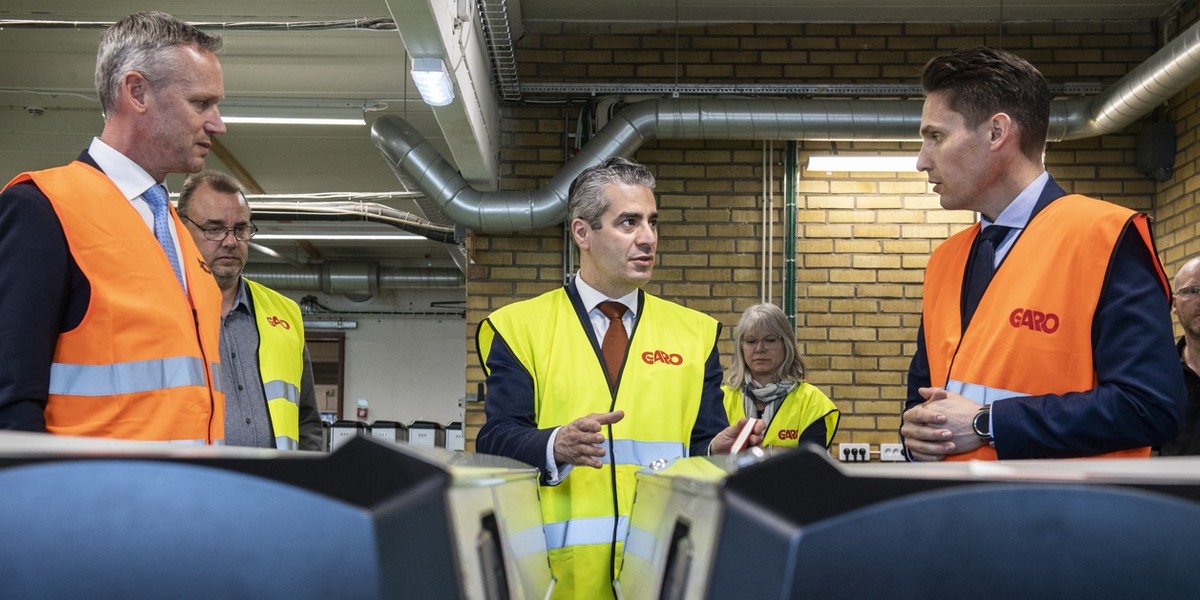 High demand for electric and plug-in hybrid cars is driving the need for a rapid expansion of the charging infrastructure in Sweden and in Europe through products for electric car charging at home, in public and at workplaces. To achieve this expansion and to meet the set climate goals, collaboration needs to take place between the majority of parties, both in business and politics.
"Having the opportunity to discuss energy efficiency and charging infrastructure together with the Minister for Energy and Digital Development was very rewarding and instructive. Several interesting dialogues on both energy supply and the expansion of the charging infrastructure were highlighted, and we feel proud to be a player in the market contributing to a fossil-free future," says Patrik Andersson, CEO of the GARO Group.
In addition to energy efficiency and distribution of charging infrastructure, electrical safety and the importance of standards and compliance with these were also discussed. This will ensure a sustainable and safe everyday, now and in the future.
"Electrical safety is an important area, both for us at GARO and for the industry. The market offering products that are as safe as can be protects the public and electricians from injury and fire, which is achieved through regulations that govern which products ultimately reach the end user. This issue being raised is gratifying and important," says Niklas Rönnäng, Business Area Director, GARO E-mobility.
During the visit, the minister also visited the production of electric car chargers, among other things, and it was gratifying to see Farmanbar's great interest in the employees, products and technology.
For further information, contact:
Patrik Andersson, CEO GARO Group, +46 (0)761 484 444
Niklas Rönnäng, Business Area Director, GARO E-mobility, +46 (0)706 980 905