12/1/2020
Cable cabinets tailored for lighting and distribution
GARO is launching environmentally friendly cable cabinets tailored for lighting and distribution.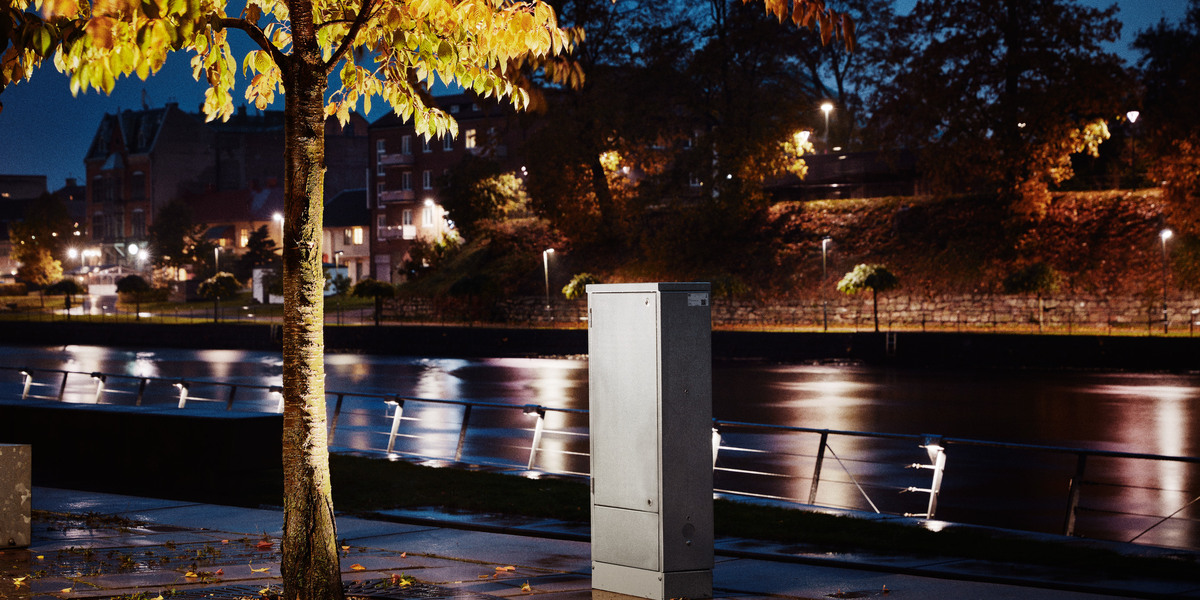 GARO's cable cabinets made from the environmentally friendly and self-healing material Magnelis® have proven themselves superior in terms of durability and corrosion resistance. This paves the way for equipping each cabinet with more types of custom content to simplify the working day for electricians. Accordingly, GARO is launching a cable cabinet ready-equipped with lighting control and distribution equipment, available in 18 different standard versions, as well as four cabinets ready for you to customise yourself.
Energy-efficient lighting that can be controlled in three different ways
Road junctions, streets, squares, car parks, parks, sports grounds, cycle paths, pavements and the like face the trials of weather, traffic and snow removal as well as vandalism and dogs marking their territory. All this places great demands on the properties of the component materials. To supply lighting posts with a reliable power supply in the most energy-efficient way possible, GARO's durable cable cabinets offer a choice of three different types of smart control: relay, astronomical clock and external control. Regardless of the chosen control option, the cabinet is always equipped with the necessary switches for automatic or manual operation and shut-off. All carefully designed to offer safe and sustainable lighting as soon as darkness falls.
Power distribution to multiple connection points
GARO also builds cable cabinets for safe and efficient power distribution to multiple connection points, such as for agriculture, factories, industrial estates, sports centres and residential areas. The environmentally friendly cabinets meet both current and future requirements in a safe and sustainable manner. If necessary, the cable cabinet can also be supplied empty, ready for you to tailor with mounting plate kits and modular openings.
"Magnelis® is an excellent choice for the environment as its production entails as much as an 80% reduction in harmful emissions. Magnelis® is the only approved magnesium coating to fulfil the highest corrosion protection category, C5. Naturally, GARO's cabinets also fulfil the highest security class, IK10, to curb vandalism," says Robert Nydén, Commercial Product Manager GARO.