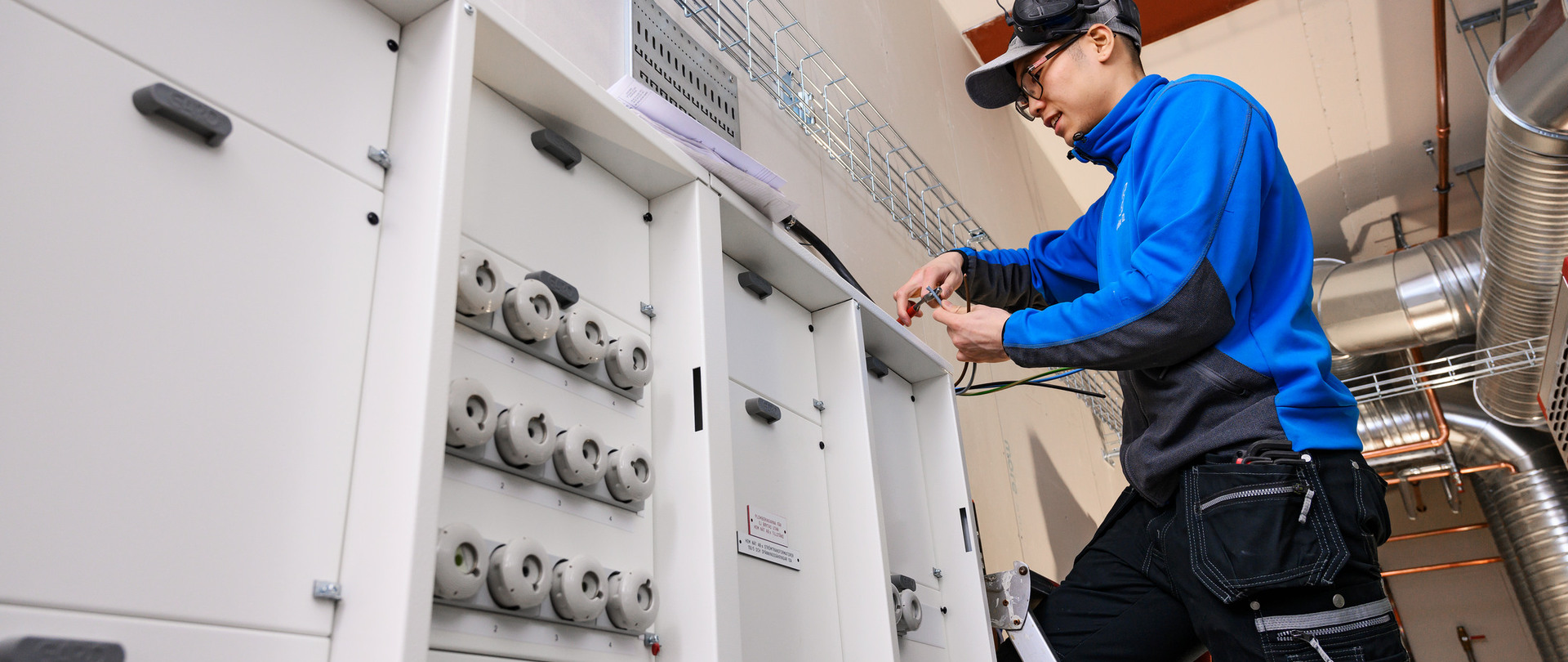 GARO distribution system
Flexible distribution systems
GARO's GCS is a flexible distribution system that can be easily adapted to varying market needs. The distribution system can be mounted on a wall or a floor stand. By always delivering our distribution equipment with flanges, your cables can be installed as soon as your equipment is delivered. If you would also like to add additional features, such as outgoing partex marking to simplify cable management, fuse caps or spacers, we can also offer these. Once the equipment is installed and an inspection has been scheduled, an updated distribution chart is always included as a complimentary service to you as a customer. We incorporate your alterations and mark the distribution chart "As-built documentation", and we also provide a CE certificate and the test report from our testing department.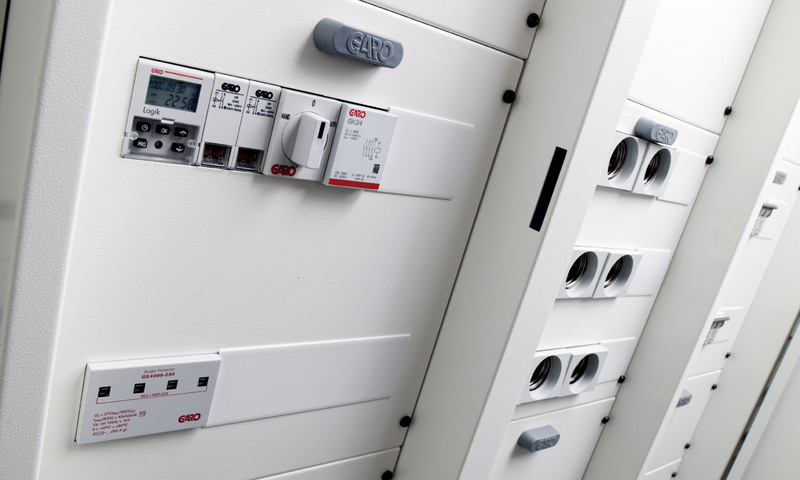 We are there for you throughout
Here at GARO, we know that lead times from planning to commissioned product are tight, which is why we offer a fast and simple process from quotation to delivery. We work with both our own products and other market brands, provided that they meet our strict quality requirements. Everything to make things easier for you. Thanks to our expertise, we can help you to find the optimal solution – from your draft idea to a complete solution that fulfils your expectations.
Technical info about our systems
GARO's distribution systems fulfil and are tested in accordance with the following harmonised standards (latest edition): SS-EN 61439-1, SS-EN 61439-2 (GCS >250 A) and SS-EN 61439-3 (GCS <250 A)
GCS
GARO's GCS is a flexible distribution system designed to meet the restrictions of the high-voltage regulations of the Swedish standard ELSÄK-FS and the European standards EN 60 439-1 and -3 as well as the Swedish Standard for distribution boards SS 436 21 31.
The GCS system has been tested and approved for a conditional short-circuit current of 50 kA and has a rated current of 800 A.
The system can handle different enclosure sizes, has a depth of 245 mm (265 mm, IP 44) and comes in six different heights from 640 to 1990 mm.
The system is available rated IP30 or IP44.
It is made from SPD sheet metal finished in white textured paint (RAL 9010).
GCS-L – a shallower version of our GCS distribution system.
The GCS-L system is made from the same type of sheet metal and shares the same RAL colour as the GCS system.
The difference is the depth of the GCS-L enclosure, which is 150 mm (170 mm, IP44)
The enclosure width is 620 mm, with an approved rating of up to 160 A.
The enclosure is available in two different height modules, 1090 mm and 1390 mm.
GCS – IP 55
The latest addition to our GCS family.
The enclosure is made from galvanised sheet metal with a light grey structured finish (RAL 7047).
The enclosure is available in two different height modules, 1090 mm and 1390 mm, and can be supplied in different widths, just like the GCS system.