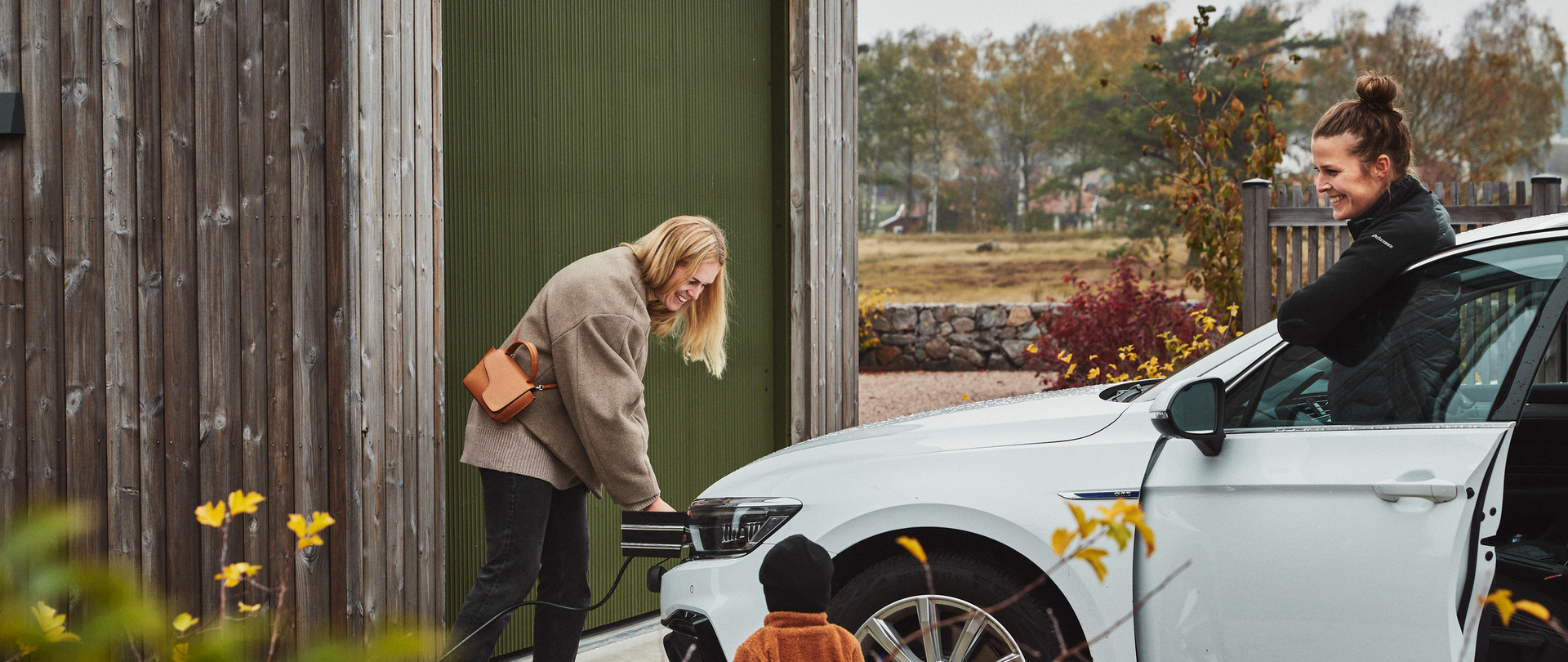 How much car charging can your house handle?
Can my house charge an electric car?
This question is not easy to answer without knowing a little more, such as the size of the main fuses, the type of heating system and when you usually cook and do laundry. To avoid the worry of the main fuse being tripped, all our wallboxes can be equipped with load balancing. This ensures that the load being used for charging is adjusted to match current power use elsewhere in the house without overloading the fuse.
Load balancing protects the main fuse
GARO's load-balancing energy meter is most often installed in the facade meter cabinet by the electrician who also installs your wallbox. The wallbox can then poll the meter in real time for the exact household energy consumption at the moment and then regulate the charging output to the car accordingly, so as not to trip the main fuse. The only thing the electrician needs to know to install a GARO wallbox is the size of the main fuse of the house, which is specified on the agreement with or an invoice from the power grid company.
How load balancing works
You come home from work and connect your car to the wallbox, which puts a load on your home electrical system. A short time later, you start preparing dinner and turn on the cooker. As the evening air starts to cool, the heat pump also starts. The load balancing system immediately senses that the electrical system is about to be overloaded and reduces the charging output to the car for now. Once the household demand drops, the charging output is increased again without tripping the main fuse. This is all fully automatic.